Aston Martin Valhalla Event RSVP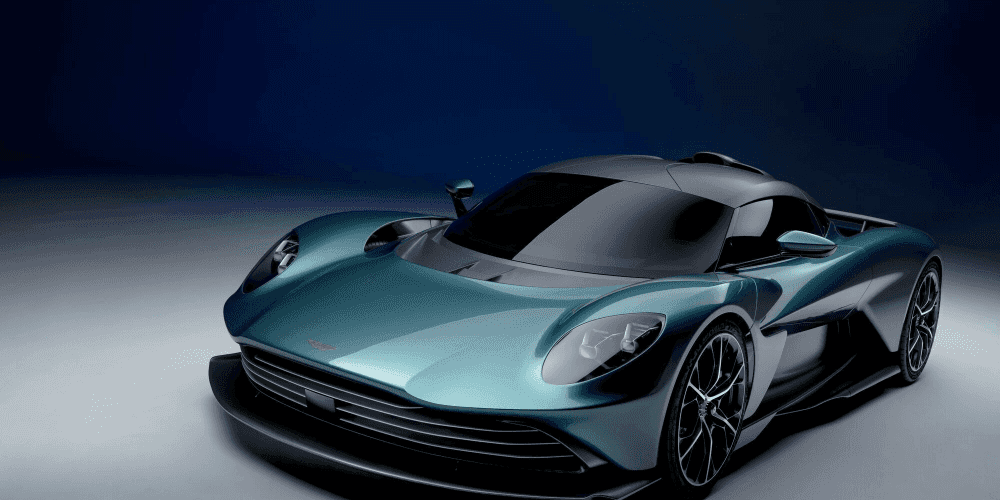 ---
The Aston Martin Valhalla is an upcoming hybrid supercar that's currently being engineered. Would you like an early glimpse of what the Valhalla concept car will have to offer? We're hosting an event near Houston where you and up to three guests can get an in-depth, up-close, and personal tour of this future landmark in Aston Martin engineering. Take a moment to learn about the details of the event, and then, contact Aston Martin Houston to RSVP! 
Valhalla Event Info  
As we mentioned earlier, our Sugarland neighbors can bring up to three guests to this event for an in-depth tour of everything the upcoming Valhalla will have to offer. Just head to Aston Martin of Houston, located at 7000 Old Katy Rd, Houston, TX 77024. The event is on October 18th from 10 AM to 6 PM. 
Aston Martin Valhalla Details 
The Aston Martin Valhalla is still in development, so there's the possibility that certain design elements may be changed prior to its release date near The Woodlands. The concept car you'll get to tour at the event is a prototype, but it should give you a deep sense of the design philosophy of the Valhalla. As we currently know it, the Valhalla will feature: 
Carbon fiber to cut down weight, reduce drag, and enhance swiftness 

A mid-engined 950PS gasoline/battery electric powertrain 

The engine will be a 4.0L V8 twin-turbo that's assisted by 3 electric motors 

Together, you can expect this powertrain to be the most powerful that an Aston Martin has ever been equipped with. Expect a ceiling of 7,200 RPMs. 

As for the battery, it has an impressive capacity at 150 kWh and 400 volts

The Aston Martin Valhalla will be a Plug-in Hybrid with a dedicated EV mode that has a

dedicated electric range,

allowing you to do much of your driving without worrying about fueling up 

While battery power will be split between the front and rear axle, you can toggle to RWD mode for an extra boost on the track 

In EV mode, you'll enjoy a top speed of 80 MPH 

In gas mode, you'll enjoy a

top speed of 217 MPH and 0-62 MPH time of just 2.5 seconds
Reach Out to Aston Martin Houston to Reserve Your Valhalla Tour
Now that you've learned about the impressive performance of the Aston Martin Valhalla, call Aston Martin Houston at (713) 868-6813 to reserve a personal tour for you and your three guests! We look forward to seeing you at the event on October 18th at our showroom! If you're coming from out of town, be sure to check out our Houston guides for helpful reads about things to do after the event!