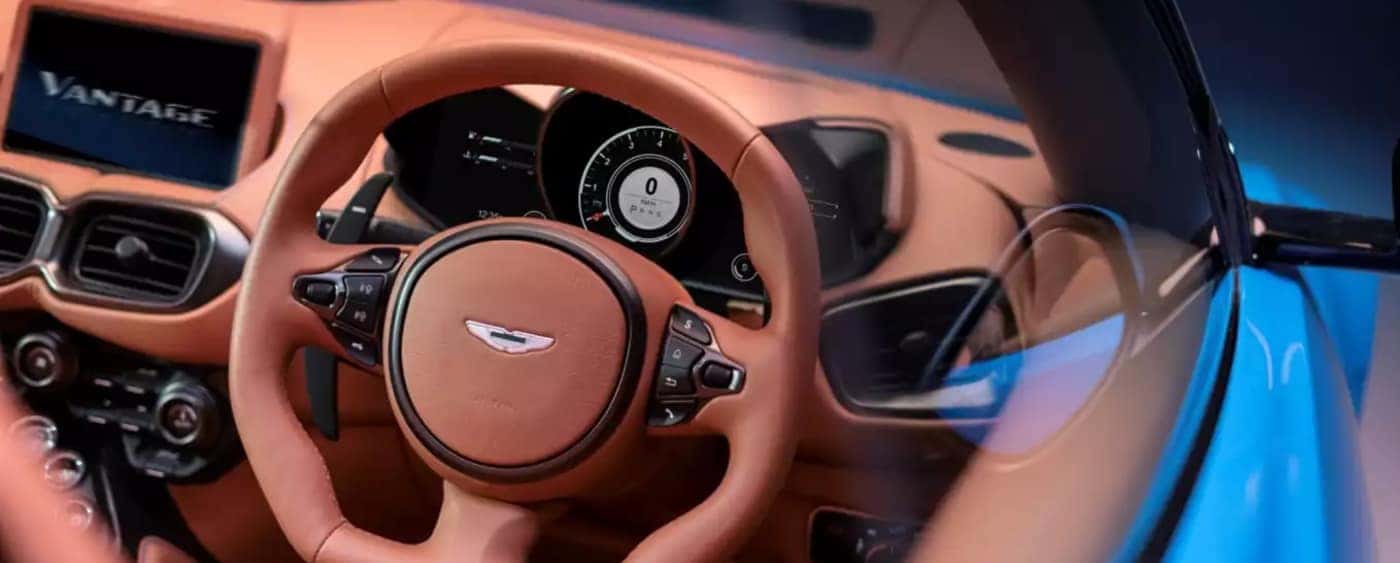 When you think of Britain's most popular spy, you often think of the James Bond franchise. Movie watchers love seeing the iconic spy, but more importantly, spectators have come to expect finding an Aston Martin in the 007 movies. Since the close beginning of the James Bond movies, you can often find James Bond in an Aston Martin.
From the 1963 DB5 to the James Bond "Spectre" car in 2015, it wouldn't be a James Bond movie without an Aston Martin feature. You experience the vehicles that James Bond seems to love in our new Aston Martin inventory today! Otherwise, join Aston Martin Houston for a tour through the history of Aston Martin in 007 movies.
Spectre: Aston Martin DB10
The James Bond "Spectre" car is an Aston Martin DB10, a bespoke grand tourer designed by the automaker specifically for the 24th Bond film. Only ten DB10 models were built by hand by the Aston Martin design and engineering teams. You may not be able to buy a DB10 in San Antonio, but rest assured that this James Bond Aston Martin legacy can be found in models like the Aston Martin DB11.
The Living Daylights: Aston Martin V8 Vantage Volante
This James Bond car is driven by none other than fan-favorite Bond, Timothy Dalton. This James Bond Aston Martin features some spy-style upgrades to suit the James Bond character. The V8 Vantage provides weaponized features such as tire spikes, lasers, and much more. While the V8 Vantage doesn't offer Sugarland drivers with spy-specific features, you can find weapon-free versions by utilizing our vehicle finder service!
Die Another Day: Aston Martin V12 Vanquish
The Aston Martin in this 007 film is the V12 Vanquish. In true James Bond Aston Martin fashion, the V12 Vanquish offers a special "cloaking" feature to help the spy blend in. However, feast your eyes on an Aston Martin Vanquish in person on The Woodlands roads and you'll quickly realize that this fantastic model does everything other than blend in. With a jaw-dropping design and sophisticated styling, it's easy to see why James Bond wanted a cloaking feature on the Vanquish for his missions.
No Time to Die: Aston Martin DBS Superleggara
Introducing the 25th James Bond film which features Daniel Craig as Bond and the Aston Martin DBS Superleggera as the Bond car. This Aston Martin is an exciting one with modern design cues and incredible technology to match the James Bond standards. Learn more about the Aston Martin DBS Superleggera today with our team.
The Ultimate 007 Car: Aston Martin DB5
If you know one James Bond car, this is it. Originally featured in the all-time Bond classic, Goldfinger, the DB5 is turned up more recently in the Daniel Craig Bond films. The Aston Martin DB5 is an iconic model that's loved by experts and consumers alike. We also know from the previews that it stars alongside the DBS Superleggera in No Time to Die. The resulting relationship between Aston Martin and the 007 films makes the Aston Martin DB5 a special one for Bond and Aston Martin fans alike. Plus, this is the only model to get a James Bond Lego car version.
Discover the Aston Martin 007 Cars with Aston Martin Houston
Want to know more about the history of James Bond and Aston Martin? Our team is more than happy to provide details about the full lineup of 007 cars. Connect with us for performance specs and design features of any Aston Martin model. From the James Bond "Spectre" car to one of the more civilian-friendly models, you can learn more right in our Houston dealership. Aston Martin vehicles are fit for the famous spy, but are they fit for you? Find out today with our team. We look forward to meeting you!
More from Aston Martin Houston
Intertwining style, luxury, and power into one sports car, the 2023 Aston Martin DB11 levels are set to outperform any vehicle on San Antonio roads. This year's Aston Martin DB11 lineup has been refined in virtually every aspect, including a whole palette of exterior color options, astounding speed and performance capabilities, and an even more sophisticated…

The new Aston Martin DBX has been turning heads in Houston. But what impresses us the most is the exceptional Aston Martin DBX interior. This performance-oriented SUV is spacious, stylish, and incredibly luxurious on the inside. Let's take a closer look at the interior Aston Martin DBX highlights further below. View DBX InventoryContact…

When you purchase an Aston Martin for your Sugarland and The Woodlands drives, you're buying more than a car. You're buying an extension of yourself — a representation of who you are and what you're capable of. So naturally, you'll want to express that in hues that make the most sense for you. But every person…