Explore the Benefits of OEM Parts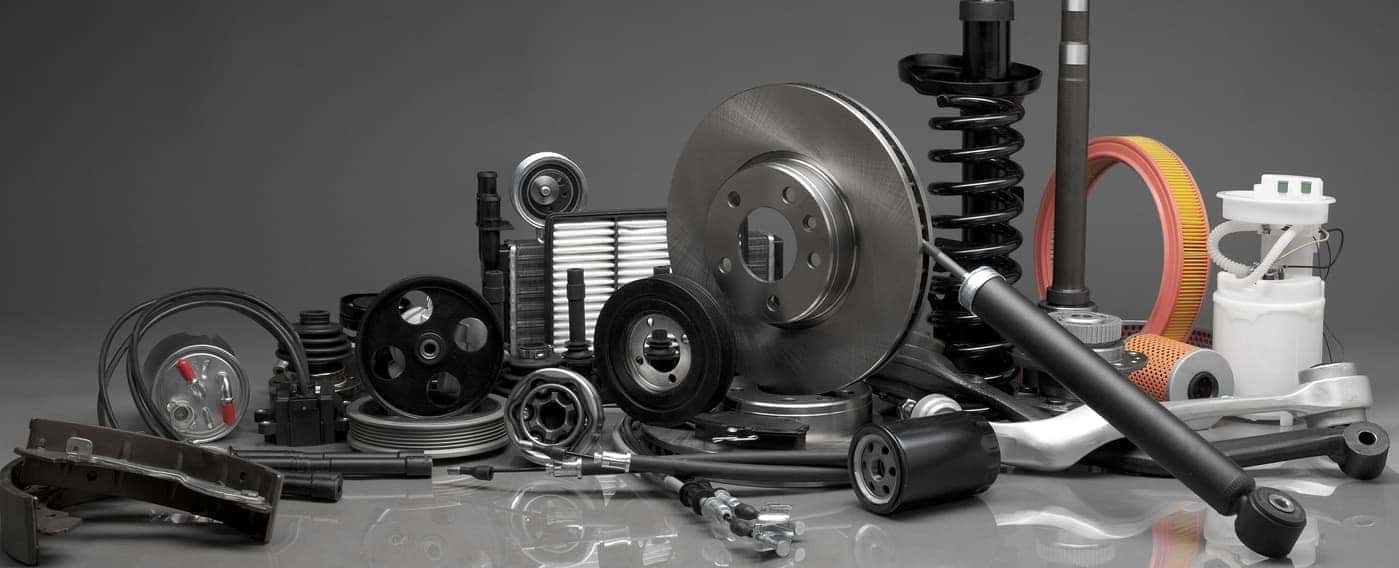 ---
---
Whether you drive a
new Aston Martin vehicle
in San Antonio or you're the proud owner of a beautiful vintage model, the benefits of OEM parts and accessories remain the same. While you could surely choose aftermarket options if you wish, opting for OEM parts will help to maintain the integrity of your luxury vehicle, ensuring it runs the way it was intended to for many years to come. Learn more about the numerous benefits of OEM car parts with Aston Martin Houston!
Why Stick to Aston Martin OEM Parts?
OEM stands for Original Equipment Manufacturer. In our case, this means the parts were designed and built by Aston Martin. OEM car parts from Aston Martin are held to the same uncompromising standards as your luxury vehicle, ensuring a superior fit and quality that aftermarket parts just can't deliver. Learn more about the benefits of Aston Martin OEM parts, below:
Superior Fit – OEM parts are built to the exact specifications of the model and model year you're purchasing them for, so you can always rest assured you're going to get a just-right fit. Highly skilled designers and engineers have dedicated themselves to ensuring this for OEM car parts. Aftermarket parts, on the other hand, are mass produced by an unrelated third party to fit as many makes and models as possible.
Superior Quality – Another key advantage of opting for genuine OEM parts is that you can feel confident about the high quality you're investing in. With proper care, your OEM car parts should last just as long as the original components they're replacing.
Simple Ordering – When browsing aftermarket parts online, you may have trouble finding exactly what you need as there's often a dizzying amount of options. If you shop Aston Martin OEM parts, you'll find a smaller, more specified selection to choose from, eliminating any confusion or guesswork.
Explore OEM Car Parts and Accessories for Your Aston Martin
The on-site parts center at Aston Martin Houston near Sugarland is here to help you find the OEM parts and accessories you need! Here are some popular options local drivers trust us to provide:
Windshield Wipers – We can get quite a lot of rain here in Houston, so it's important to replace your windshield wipers when they wear out. When you purchase new wipers for your Aston Martin at our dealership, we can install them for you right away!
Side Mirrors – Unfortunately, parking on the streets of The Woodlands can leave your car vulnerable to side-swipes that can take out or damage your side mirrors. If you need a replacement, our dealership can help.
Floor Mats and Other Interior Accessories – Preserving the premium interior of your Aston Martin vehicle is of the utmost importance, which is why we stock OEM floor mats, cargo organizers, and more that will help keep things tidy.
Find Aston Martin OEM Parts at Aston Martin Houston
Looking to order Aston Martin parts? Aston Martin Houston can help! Contact our team online or call us directly at (713) 868-6832 if you're unsure of what you need to buy, or check out additional parts tips from us to learn more. While you're at it, be sure to check out our latest selection of parts specials!